October 20-21, 2023 • Cost: $65
October 20-21, 2023
Cost: $65
Our 2023 Men's Conference is onsite at Cornerstone, and we anticipate a great time growing in our relationships with the Lord as we hear from great speakers, worship the Lord, and have fun laughing and eating awesome food!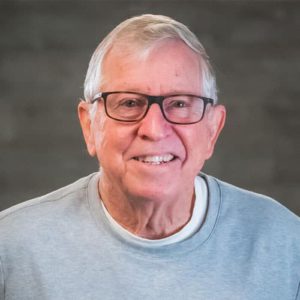 Associate Pastor, Rolling Hills Community Church
Mike Minter is the Associate Teaching Pastor at Rolling Hills Community Church in Franklin, Tennessee. Mike was born into a Navy family in Providence, Rhode Island. In 1975, he founded Reston Bible Church, where he served as senior pastor for 47 years. He has been married to his wife, Kay, for almost 50 years. They have four adult children and a growing number of grandchildren. Mike enjoys spending his free time hiking, making whole wheat bread, and even grinding his own berries.
Lt. Gen. (Ret.) William G. Boykin
Executive VP, Family Research Council
Lt. Gen. (Ret.) William G. Boykin is the Executive Vice President of the Family Research Council. One of the original members of the U.S. Army's Delta Force, he was privileged to command elite warriors in combat operations. Later, he commanded the Army's Green Berets and the Special Warfare Center and School. Lt. Gen. Boykin spent 36 years in the army, concluding his career with four years as the Deputy Undersecretary of Defense for Intelligence. Today, he is an ordained minister, passionate about spreading the Gospel of Jesus Christ and encouraging Christians to become warriors in God's Kingdom. Lt. Gen. Boykin and his wife Ashley enjoy spending time with their five children and grandchildren.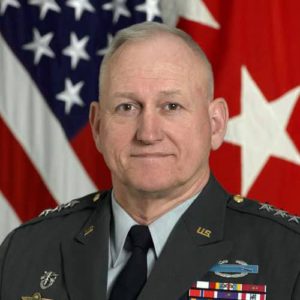 Friday: 6:30 pm – 9:30 pm – Session 1 / Hang Time at the Park
Saturday: 8:00 am – 12:30 pm – Breakfast/ Sessions 2 & 3 / Workshops
T-shirt : $15 • Hoodie: $25
If you are having trouble registering for this event, please email men@cornerstonechapel.net or call the church at 703-771-1500.
Registration fees are non-refundable and must be paid in full at the time of registration.