Middle schoolers, get ready for Summer Youth Camp June 20-24, 2022! We will be heading to Watermarks Camp for fun, fellowship, and to grow in the Lord.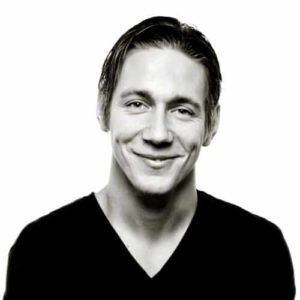 Brian pastors in Huntington Beach, California at Branches Church, travels to evangelize, preach and teach, and is the host of the Foolishness podcast. You may have seen Brian, his wife Tracy, and their three children featured in testimonial videos by "I am Second" and Billy Graham's "My Hope America."
Our 2022 Middle School Camp will be held at Watermarks Camp in Scottsville, VA
Watermarks Camp offers a safe place for students, leaders and adults to come and experience Jesus in a fresh way and leave with a new momentum into their next season of life.

Registration & Information
Cost is $375 (all inclusive)
Includes all meals, lodging, and all activities
Departure Check-In
10:00 A.M. June 20
Return
12:30 P.M. June 24
(Departure and Return At Cornerstone Chapel)
Registration CloseD
Room requests are not guaranteed, but we do our best to accommodate them if you register before June 6.  Please specify roommate requests during registration.
Scholarship applications for Summer Camp are due no later than May 23rd.
Please note, we are no longer accepting scholarship applications.
Modesty is our policy. We do not want our dress or appearance to be a distraction from allowing other students to focus on God and draw close to Him.
Alcohol, cigarettes, weapons & drugs/vapors*
Music players, cell phones, magazines, and gaming systems**
*If found, youth will be expelled from retreat
**If found, items will be confiscated