Sept 2-4, 2023 • Cost: $195
The Young Adults will be traveling to NorthBay Adventure Camp in North East, Maryland, for a weekend of great teaching, awesome worship, fun activities, time with friends, and opportunities to grow in your walk with the Lord.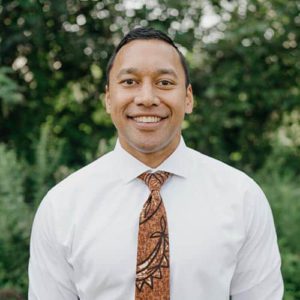 Lead Pastor, Citylight Church
Roy Helu Jr. is a former NFL running back for the Washington Redskins and Oakland Raiders. Roy gave his life to the Lord while in college at the University of Nebraska and would later feel a call to serve the Lord in full-time ministry following his NFL career. He currently serves as the lead pastor of Citylight Church in Bennington, Nebraska.
Cost includes lodging, ALL meals, and bus transportation.
Room requests are not guaranteed, but we do our best to accommodate them.
For questions or more info, please email youngadults@cornerstonechapel.net or call the church at 703-771-1500.
Saturday, Sept 2
1:00 pm – Check-In 
1:30 pm – Buses Leave
4:00 pm – Arrive at NorthBay
6:00 – Dinner
7:00 – Session 1/Kick Off
8:30 – Bonfire at the Beach
11:30 – Everything Closes
Sunday, Sept 3
8:00 am – Breakfast
9:30 am – Session 2
11:00 am – Q&A Session
12:00 pm – Lunch
1:00 pm – Free Time
6:00 pm – Dinner
7:00 pm – Session 3
8:30 pm – Carnival Night
11:30 pm – Everything Closes
Monday, Sept 4
8:00 am – Breakfast
9:30 am – Session 4
10:30 am – TAWG (Time Alone With God)
12:00 pm – Lunch
1:00 pm – Free Time/Pack Up
2:00 pm – Buses Depart for Cornerstone
5:00 pm – Arrive at Cornerstone